Cake and liquor. 2 of my favorite guilty pleasures. There's not much better than indulging in a sweet slice of cake and I'm a sucker for a mixed drink (or two or three) on the weekends. I just recently learned that a local company, Full Spirited Flavours, has perfected the art of combining the two to create liquor-infused cakes. Sounds amazing, right? I'm here to tell you, it is!
Full Spirited Flavours offers four different varieties of cakes, and each one is infused with quality liqueur which results in a smoother, richer, more authentic liqueur flavor and moistness. They are:
Amaretto: This cake is the original flavor of Full Spirited Flavours, made with Amaretto and rich chocolate pieces, infused with an Amaretto glaze and then topped with a hint of toasted almonds. 
Chocolate Raspberry: Hey chocolate fans, this one's for you! This unique decadent chocolate cake is made with a premium Raspberry liqueur, a touch of chocolate chunks, infused with raspberry liqueur glaze and sprinkled with a touch of pink Belgium chocolate flakes. And it's amazing!
Mango Coconut Rum: When you take a bite of this cake, you can almost feel the warm island breeze. It is baked with a fine Coconut Rum and a touch of sweet mango and infused with coconut rum liqueur glaze creating a unique blend of flavors. 
Limoncello: If I had to choose just one, this would be my pick! I just couldn't get enough of this cake, lightly embellished with white chocolate pieces, infused with Limoncello glaze and topped with scrumptious Limoncello soaked crumb topping. Absolutely delicious!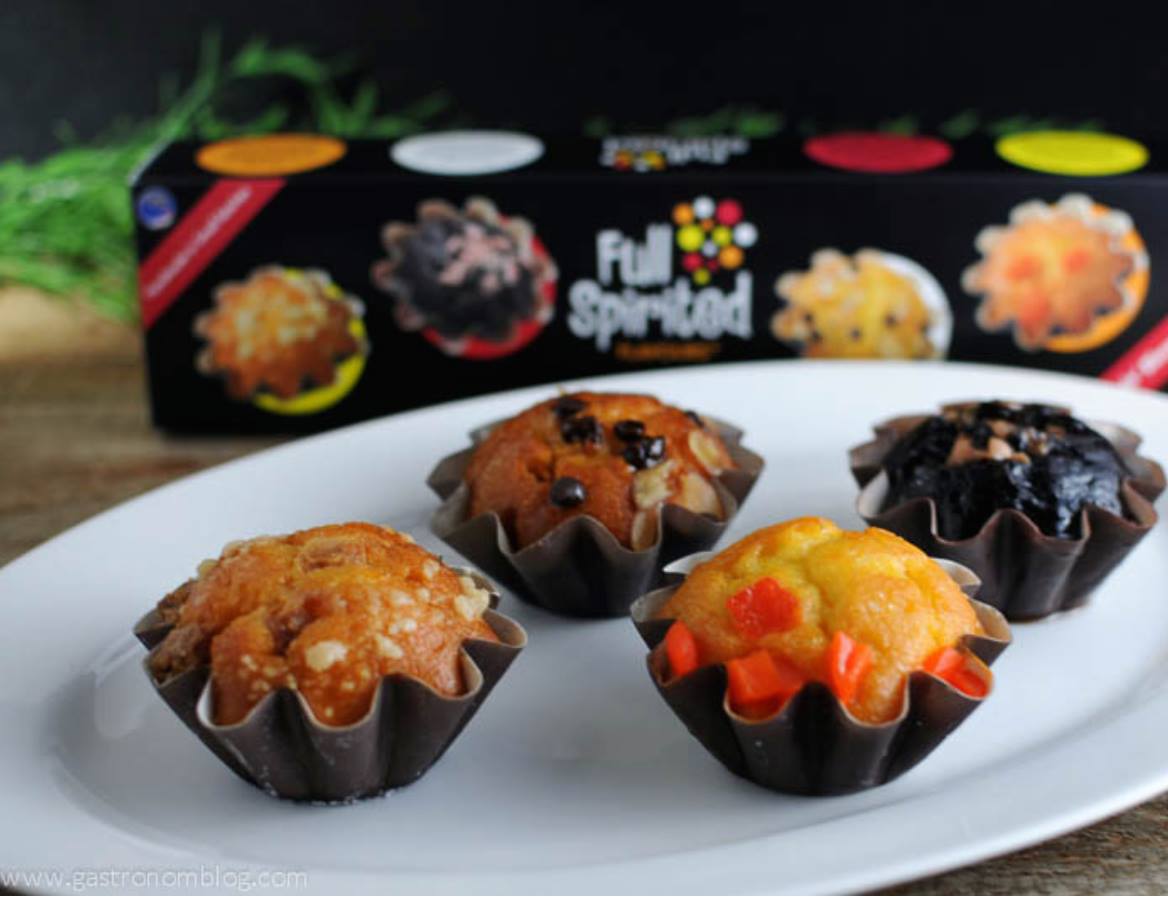 Full Spirited Flavours offers their cakes in a variety of sizes, with gifting options and even gift packs with each flavor inside. You can learn more about them and check out all the options at www.fullspiritedflavours.com.
Here's to incredible desserts!
Disclaimer: I received complimentary cakes to facilitate this review. However, all opinions are my own.