Taking our entire family out for a day of fun is a pretty big deal for us.  With four kids spanning ages 4 to 15 and two parents, it's hard to find something that is both affordable and will entertain the entire group. When I told my kids we were going to The Mill in Bethlehem, they were so excited!
In case you are not familiar with The Mill, it is where the Bounce U used to be. This is super important because there are apparently two Linden Streets in Bethlehem and your GPS will probably take you to the other one, about five miles away.  (I learned this lesson last year when my son, the only one who had visited The Mill before, was a little late for his friend's party.)
From the moment they got up, my kids Adrien (4), Julian (8), and Cora (just about 13), asked me when we could leave. Sadie, my fifteen year old, was of course sleeping until it was almost time to go.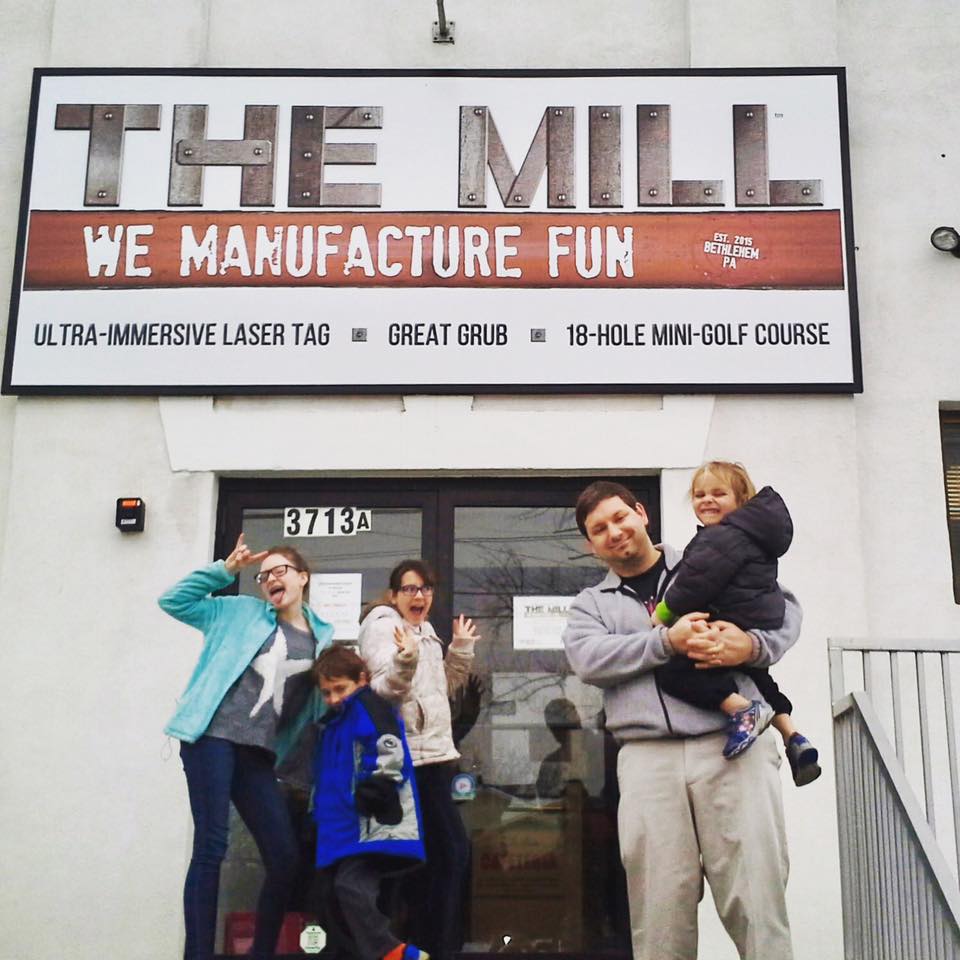 ​
Upon our arrival, we started at the eighteen hole Miniature Golf course.  A banner proudly let us know that it was the largest indoor course in the Lehigh Valley, and a little kitschy too!.  Each hole and the murals were themed around the strong industrial heritage of the Lehigh Valley.  Mack truck, Martin Tower, Crayola, The Dixie factory, and of course Bethlehem Steel were all represented.  In fact, we could have probably taught the kids a bunch of history while we were there, but playing mini golf with four kids is a big enough challenge!  
Back out front, a "food truck" snack bar called The Mill Grill serves pizza and all sorts of snacks.  We ordered a cheese pizza and I must say we were very pleasantly surprised.  Almost all family places serve frozen pizza but The Mill's pizza is made to order.  It was probably the best pizza we have ever had outside of a pizzeria.
​
Our next stop was Aeroball. This was a new experience for all of us.  The Mill has two courts set up- one for under ten and one for over ten.  Each court consists of two trampolines that are netted in, and each trampoline has a net.  Basically, it's a basketball game on trampolines! After watching my two older kids play against each other, and my two younger kids play against each other, it was time for me to give it a shot.  All in all, it was lots of fun and tired my kids out! 
Finally, we battled each other in Laser Tag, which was our favorite part of the day. I was a little worried about having a four year old in with us but that kid can hold his own!  My older kids and husband had been on other courses and agree that The Mill's course was fantastic.  There are a lot of walls and towers to hide behind, each team has a base that the other team can "blow up", and the equipment is really top notch.  And, for a family that loves Star Wars, the sound effects were incredible!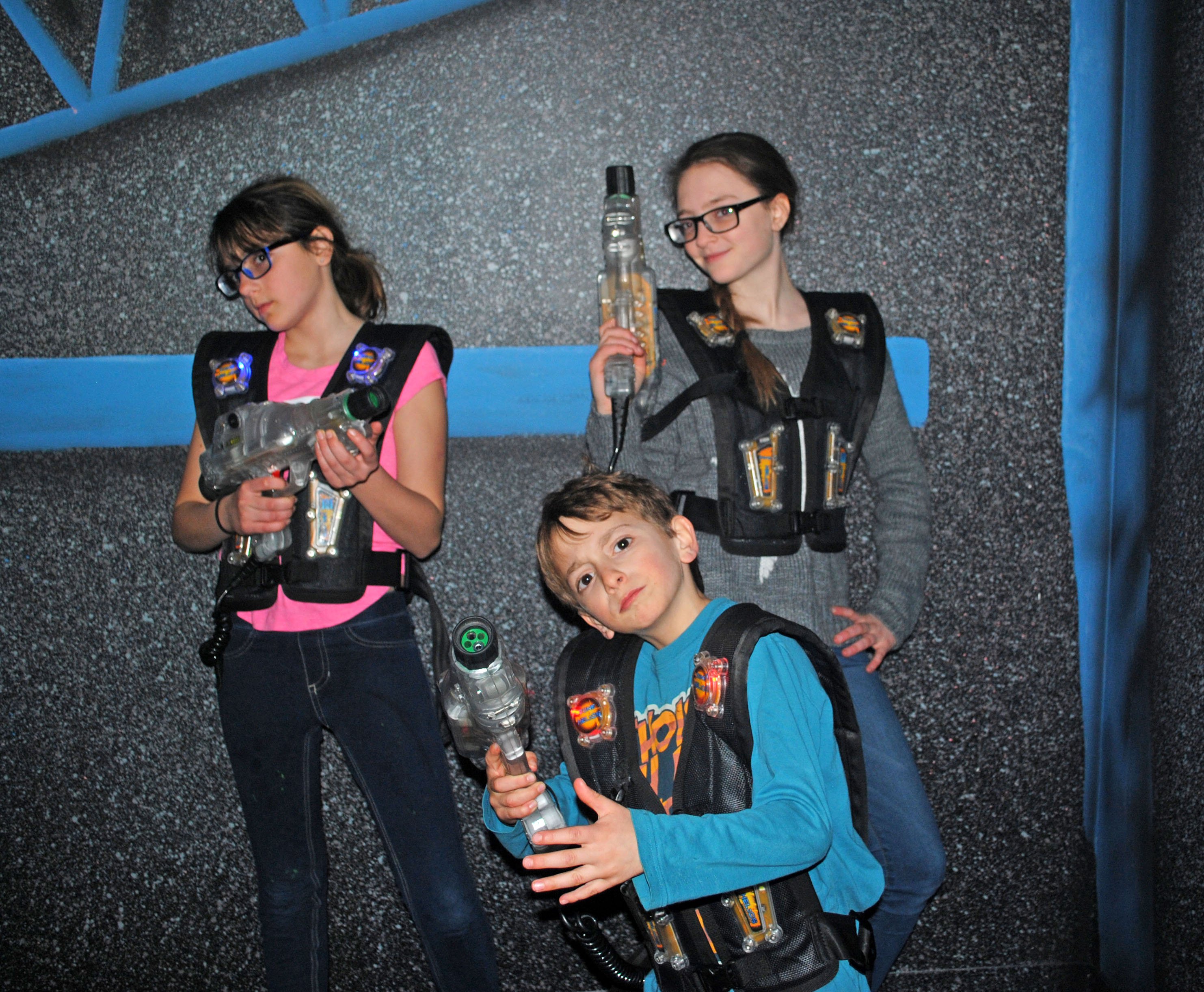 ​
We played laser tag twice, once with a total of eight people, and the second we had about fourteen.  It was so much fun both times.  We were delighted that each game of laser tag lasted fifteen minutes because my children told me that some places only give you five.
Overall, we spent over three hours having family fun at The Mill last weekend, and it was a wonderful way to spend the afternoon. The facility was excellent and the staff was incredibly nice and helpful.
Before we left, the kids wanted to know when we were coming back!  My husband wants to have his next birthday at The Mill (ha ha), and my Fitbit registered that I took about four thousand steps during our visit! The best part for me, however, was that by the end of the day my kids were hugging each other, smiling, and truly enjoying the time they had spent together. So thank you, The Mill, for a perfect family day!
Disclosure: The author received complimentary admission to The Mill for the purpose of this review. However, all opinions are her own.