Dutch Wonderland calls itself "A Kingdom for Kids" for a reason... it is the perfect amusement park for my littles to have a great time! What we love about it is that it is geared toward younger children so we aren't navigating through rides that they can't do because of height (or fear!). I have a seven-year-old and a three-year-old and we always seem to have the issue where rides are too "babyish" for the big kid and to "big" for the little one. Dutch Wonderland offers a great middle ground so the whole family can have fun together.
New for this season is Merlin's Mayhem, their first suspended rollercoaster! It has guests searching for Mayhem, Merlin's new dragon friend, who has flown into the park. Everything Dutch Wonderland has to offer includes a great storyline that lends to their kingdom theme. They have royal character mascots including Duke the Dragon, the park's official mascot. My daughter loves the princess vibe and my son thinks dragons are pretty cool, so that has them excited for the great shows!
Now let's get to my kid's favorite part... yes, they LOVE the rides... but Duke's Lagoon is their absolute favorite part of Dutch Wonderland. Duke's Lagoon has one large water slide with two tubes but is mostly a splash pad and play area aimed at children. It reminds me of a playground with water. They have chairs available for adults but MK Tip - Arrive early to snag a spot! You can also rent a cabana for the day.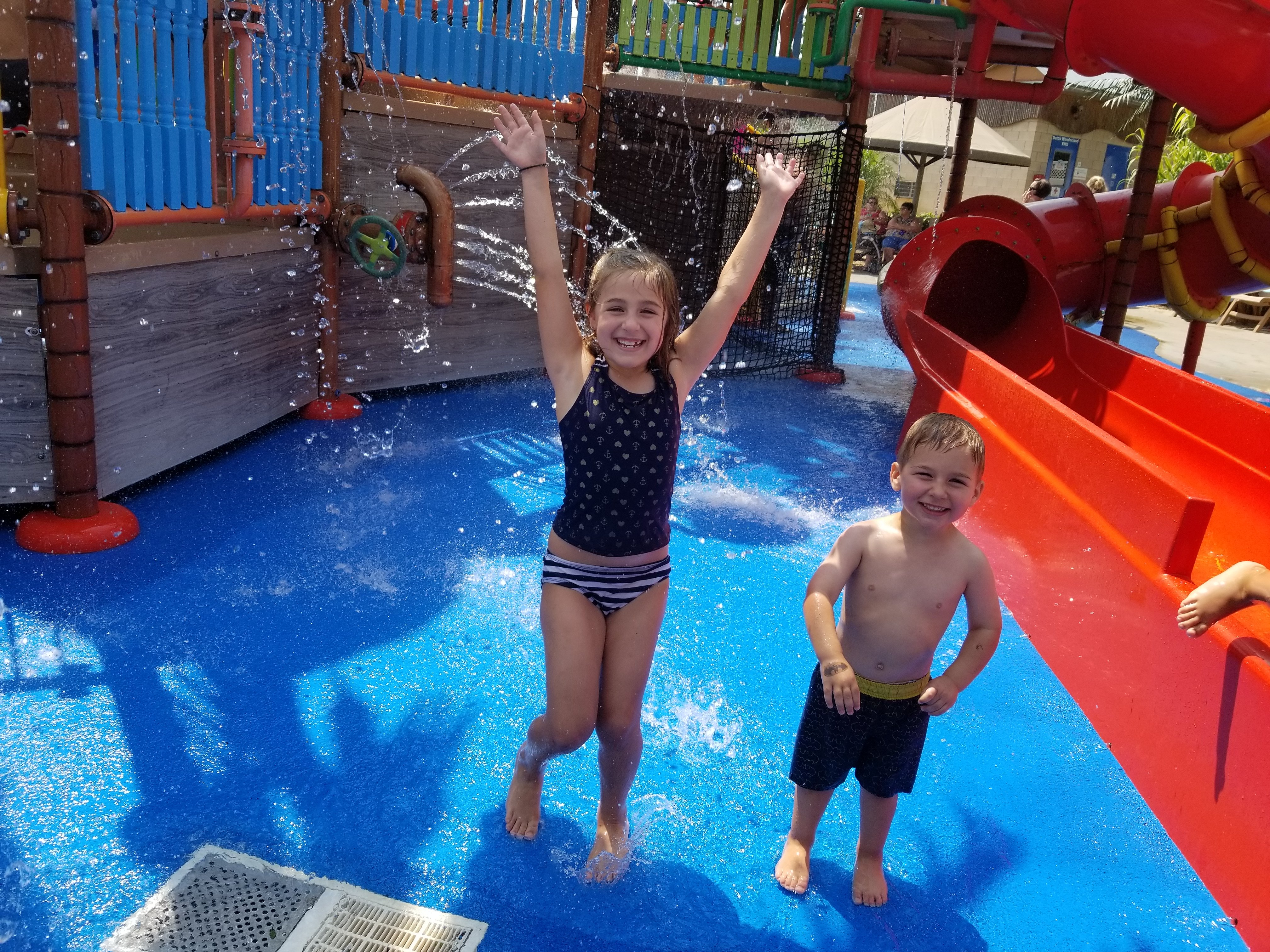 We also enjoyed walking through Exploration Island. Animatronic dinosaurs walk surround the path and you can learn about them as you walk around and enjoy some shade. You can also pretend to feed your children to the dinosaurs! Maybe that's just me... but it cracks them up. My kiddos are into dinosaurs just like my husband and I were when we were young, so it is a cool experience to be able to walk around Exploration Island and share our knowledge.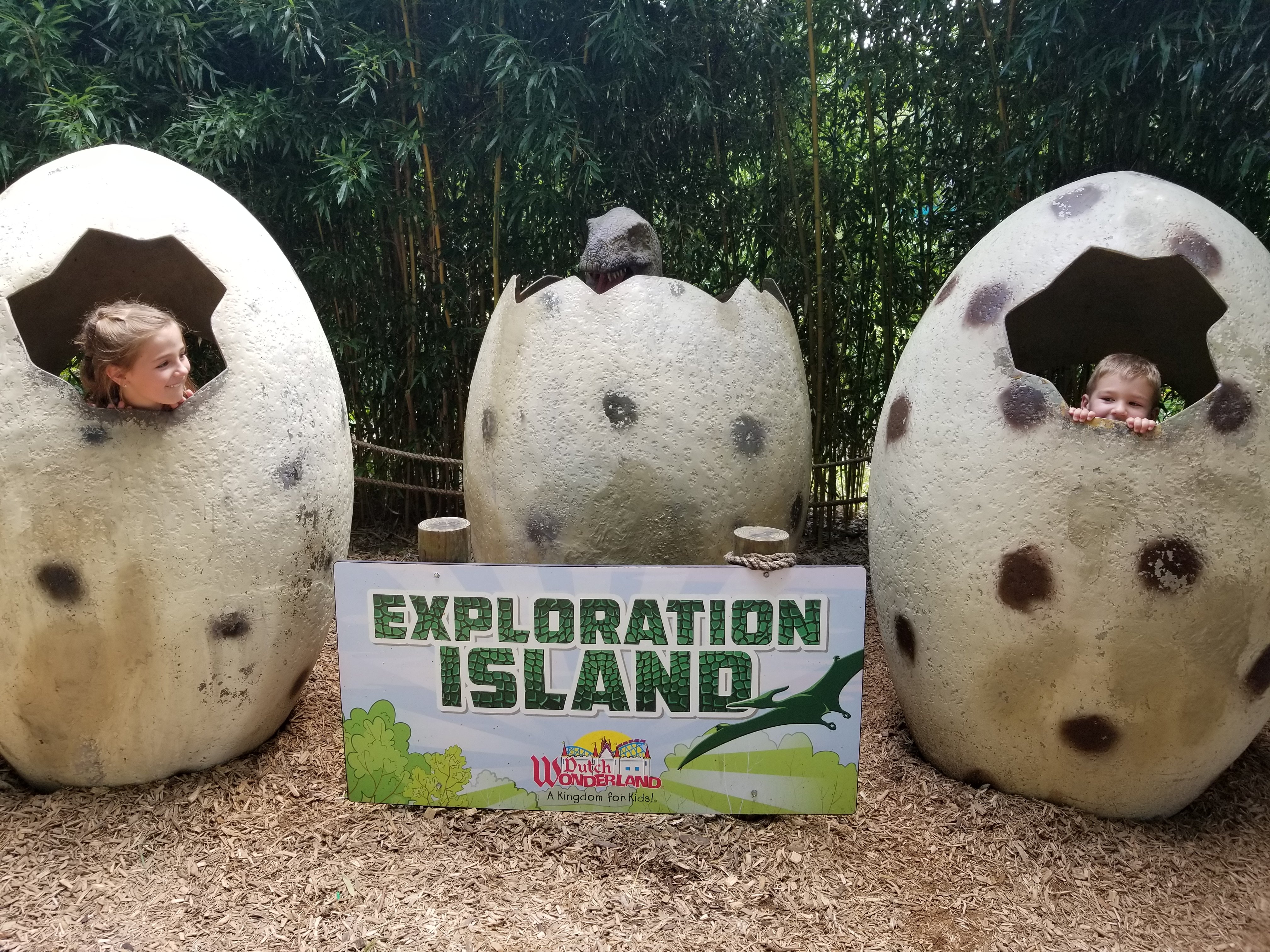 Dutch Wonderland is definitely an amusement park both my kids love going to. We all have fun and I never feel like I wasted money because they can ride it all. They have rides we can go on as a family and rides we can watch the kids enjoy together. Definitely worth the trip into Lancaster for a day of family fun!
Note: I received tickets in exchange for an honest review. All opinions are my own.