I love a good farmers' market. Fresh fruits and vegetables, freshly cut flowers, the smell of homemade baked goods... There's just something about spending an hour or two wandering around a farmers' market with my family that just puts us all in a good mood. Here are a few of our favorites, in no particular order.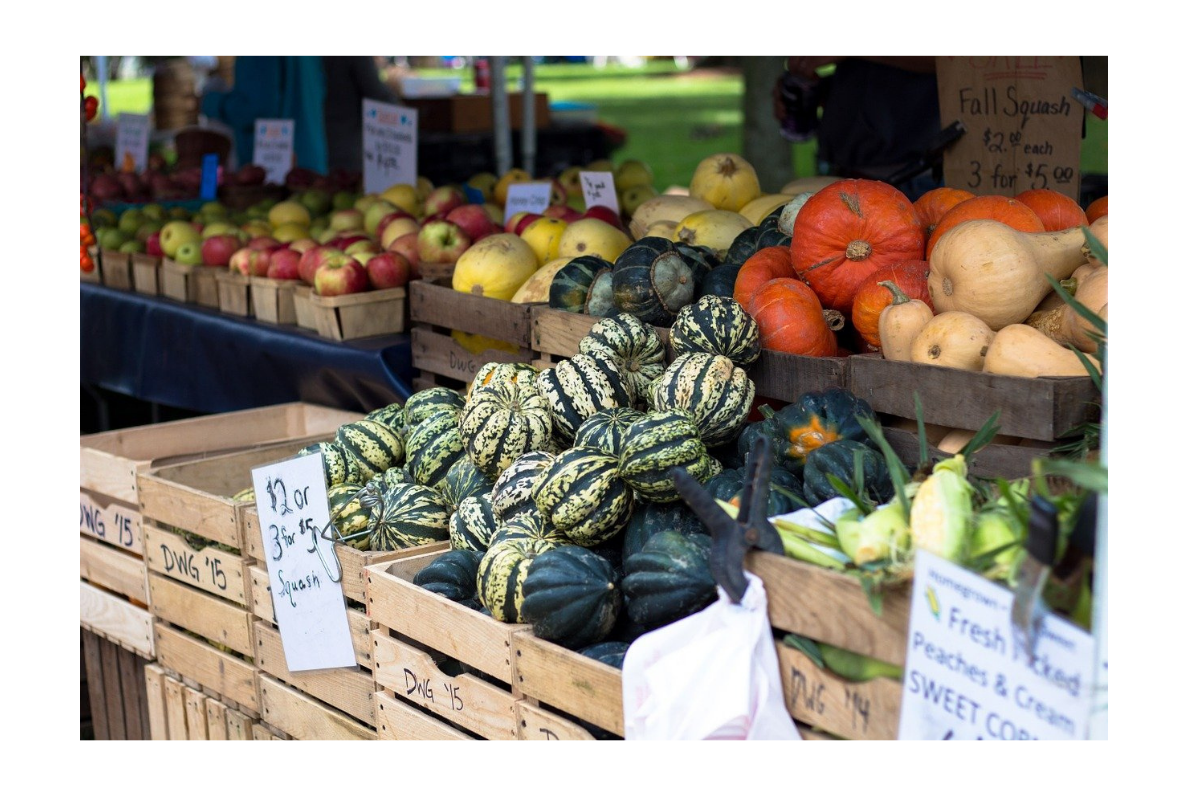 1. Allentown Farmer's Market (1825 Chew Street, Allentown, PA) https://www.allentownfarmersmarket.com
Produce, and meats, and specialty foods, oh my! This one starts out the list at the biggest farmers market in the area. Another plus are the many hours of operation. Oh, and the distillery AND winery on location!
Thursday 9:00 AM - 7:00 PM
Friday 8:00 AM - 7:00 PM
Saturday 8:00 AM - 6:00 PM
2. Emmaus Farmer's Market (Triangle Park, Emmaus, PA) https://emmausmarket.com
This happens to be my family's favorite farmers' market in the area! On any given Sunday, you can find us at the Emmaus Farmer's Market snacking on fresh baked goods, listening to the live music, and loading up on fresh produce for the week! Expert tip: Get there early and get in line to snag your favorites!
Winter Season (December - April)
2nd & 4th Sundays 10:00 AM - 12:00 PM
Regular Season (May - November)
Every Sunday 10:00 AM - 1:00 PM
3. Renningers Antique and Farmers' Market (740 Noble Street, Kutztown, PA) https://renningers.net/kutztown/
I have actually never visited this market, but after perusing the website, I smell a road trip! This place has everything! Antiques, consignments, baked goods, canned goods, produce, and more! I can't wait to explore this new destination with the kiddos and report back!
Farmers Market and Consignment
Fridays 10:00 AM - 6:00 PM
Saturday 8:00 AM - 4:00 PM
Antique Market
Saturdays 8:00 AM - 4:00 PM
Flea Market
Saturdays 7:30 AM - 4:00 PM
4. Macungie Farmers' Market (Lumber Street off of Main Street, Macungie, PA) https://info997706.wixsite.com/macungiefm?fbclid=IwAR0UwGPSkz8hdxK_-k3KqXumFVP9B9V7oOFs0lKrtmk0VzQ0_8xgltfynzA
Now that the weather is getting nicer, my family and I are always trying to find ways to stay outside in the evening. One of the things that I love about Macungie Farmers' Market is that it takes place on Thursday evenings. Because really, what else are we doing? (Besides homework and chauffeuring kids to practice and cooking and cleaning... ). Another thing that I love about this farmer's market is the location. There is plenty of space for your kids to run around while you shop among the wide variety of venders.
Thursdays (Beginning May 6th) 4:00 PM - 7:00 PM
5. Saucon Valley Farmers' Market (409 Constitution Ave, Hellertown, PA) https://sauconvalleyfarmersmarket.com
This is another of my family's favorite spots! This farmers' market also has a great space for the kids to play while you shop for yummy food for the week. It also has a wide variety of vendors. I always feel like I find something interesting when I visit this spot on a Sunday.
Sundays (Beginning May 2nd) 9:00 AM - 1:00 PM