Peddler's Village has always been one of our family's favorite places to spend the day. They have various festivals throughout the year, there are great paths to walk around, lots of interesting stores, and yummy restaurants when you need a break. During one of our most recent trips, we also discovered nearby Fonthill Castle. Between these two locations, it's easy to spend a day of fun during this one day road trip.
Locations
Peddler's Village: 2400 Street Road, New Hope, PA 18938
Fonthill Castle: East Court Street & Route 313, Doylestown, PA 18901
Approximate Distance from Allentown: 1 hour
Peddler's Village
What To Do?
Our first stop every visit is always Giggleberry Fair. This place has everything! There is a giant arcade for the older kids, a toddler area for the little ones, and Giggleberry Mountain and a carousel for everyone (even my 60-something year-old mother loves Giggleberry Mountain!)
Walk the paths throughout the entire shopping area. There is also a beautiful gazebo, a little bridge, and a water feature to enjoy.
Go shopping! Peddler's Village has some of the most unique stores. My kids LOVE the toy store and the book store.
Visit during a festival. Strawberry Month begins May 1st. More information here: https://peddlersvillage.com/festivals/
Where to Eat?
Fonthill Castle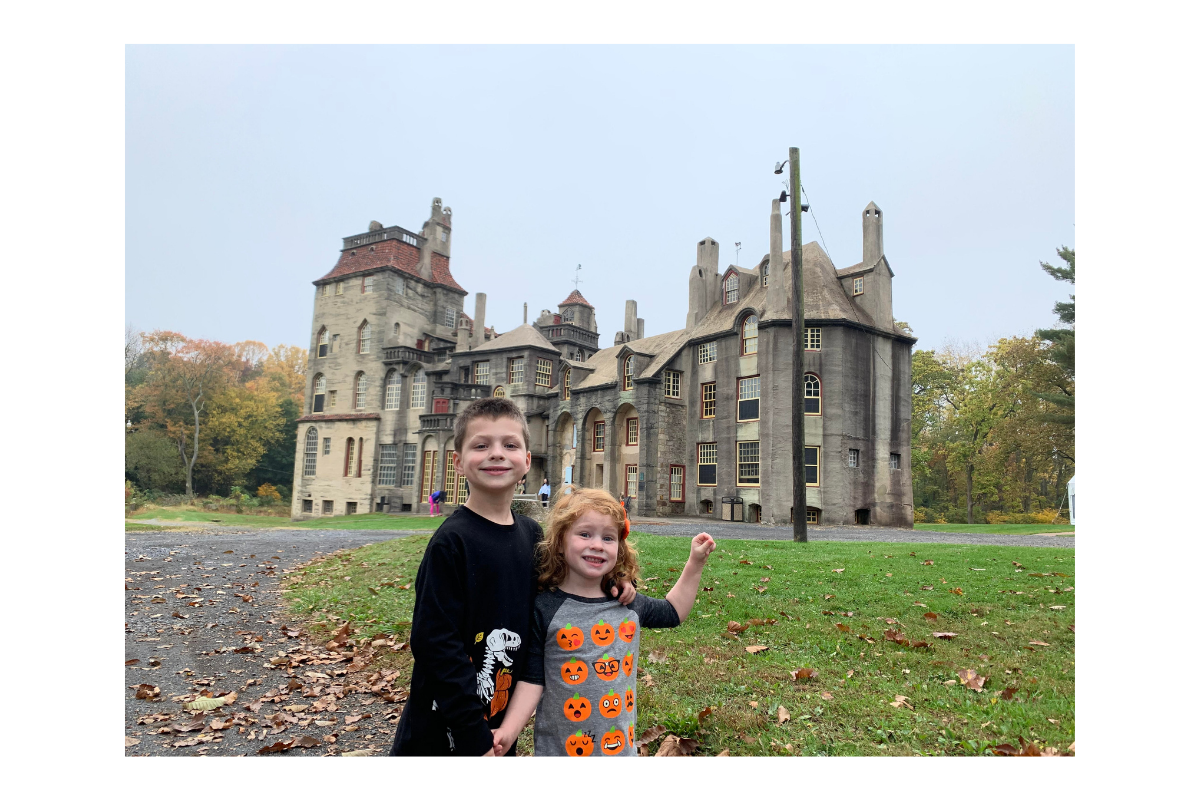 If you have an extra hour or two to spare after Peddler's Village, this is a great place to make a pitstop on your way back to the Lehigh Valley. The former home of Henry Mercer offers daily tours and has a beautiful property to explore. Tours may be booked for older children, teenagers, and adults by visiting: https://www.mercermuseum.org/buytickets/
For the little ones, There are great walking trails behind the castle. My son and I made a special trip there one mother-son day and spent a good two hours exploring the trails. Both kids loved exploring the outside of the castle and we all marveled at the amazing architecture.
Between castles, hiking, mountains, arcades, restaurants, and more, you can't go wrong with this one day road trip!